How to decorate the apartment properly? Our decoration guide in reveals the best tips & tricks for more coziness & personality in the interior.
Become a decorating pro – with our tips & tricks for the best living room decoration! We have created a decorating guide for beginners. In it, we show you which home accessories you can use to bring coziness and personality into your living space and also reveal the best tips on how to decorate properly.
Go directly to the content:
1. Decorating guide for beginners
2. The best decorating tips
3. Typical mistakes when decorating
Decorating guide for beginners: what do I need for the perfect decoration?
Let's start by rolling up the wheel from the beginning: What do I need to decorate? We list the most important decorating helpers and home accessories for the perfect home decor.
1. Wall design: murals, mirrors, wall decorations, wallpaper, wall paint, …
2. Light: candles, lanterns, lamps & lights, fairy lights, …
3. Personal: pictures, postcards, figurines, mementos, …
4. Textiles: curtains, blankets & plaids, pillows, rugs, …
5. Storage: baskets, bowls, tins, vases, shelves, …
The best decoration tips & tricks
Now we know what theoretically you can decorate with. But how to put it into practice? The best deco tips & tricks that will make you a decorating pro, we have summarized here for you.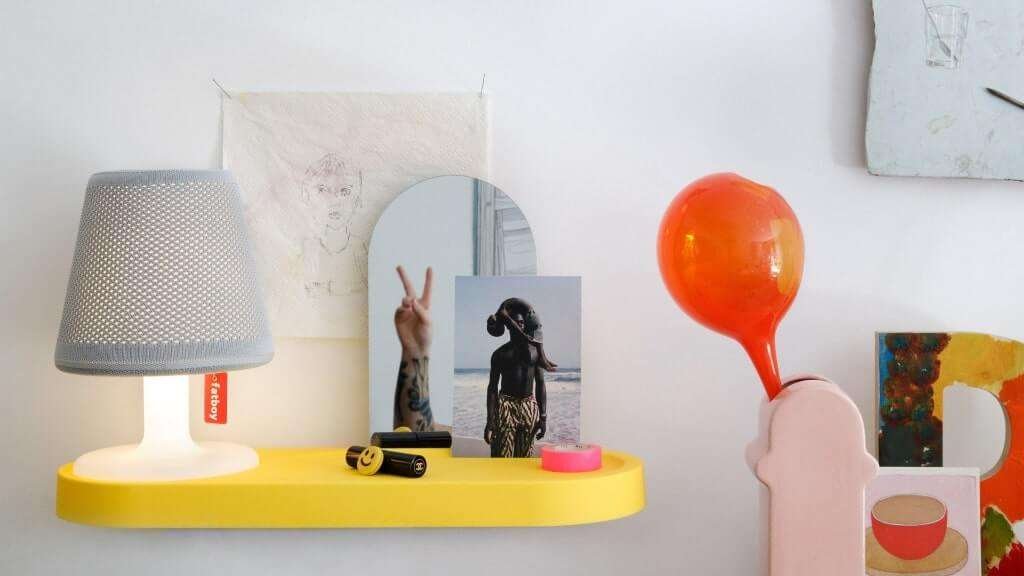 Personal decoration
You can hire experts to decorate and hire trained interior designers to decorate your home. However, it becomes more personal when you incorporate your very own taste and memorabilia. Personalized decor is the name of the game when it comes to creating coziness and charm in your living space.
Therefore, rely on beloved pieces, personal pictures and lucky charms and build the rest of the decoration around these pieces. Just as the cult brand Fatboy shows us with its popular table lamp Edison the Petit.
Arrange decoration correctly
One or two pieces do not make a decoration. It takes more than that.
Good decoration is arranged in groups whose individual parts have different heights, as we see here with a decoration example of E. Schillig with different pictures. This creates a harmonious whole.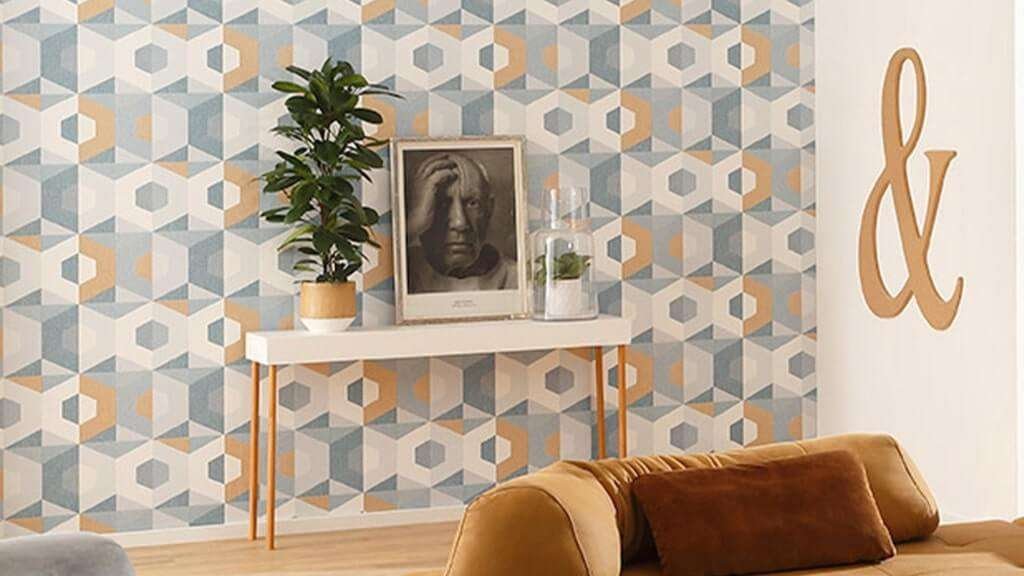 Coordinate colors, shapes & patterns
Harmony is the number one keyword when it comes to proper decoration. Colors, shapes and patterns should be coordinated and complement each other.
However, that doesn't necessarily mean creating a preppy one-size-fits-all look. Rather, it is a harmonious play of different shades and lines. W. Schillig has implemented this perfectly in this living example with a color mix of gold-orange and delicate pastel blue.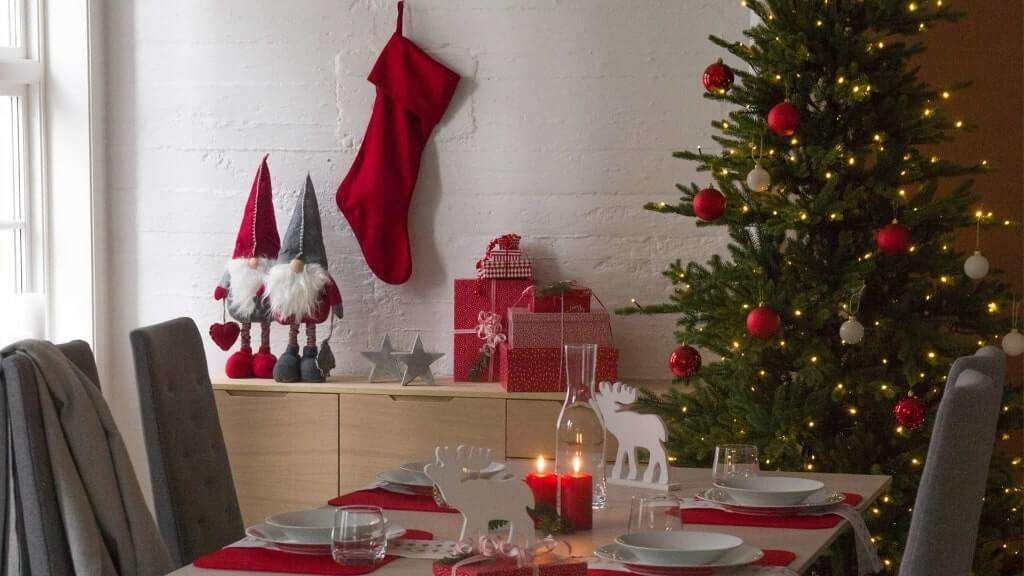 Decorate according to the seasons
Deco is always new. Change you get quite easily by focusing on seasons and annual festivals in terms of decoration. At seasons we always decorate only quarterly and stow the vases, lights and figurines the rest of the time in closets or in the basement.
Seasonal decorations are especially popular at Christmas time, like this Christmas decoration from Stressless. But Easter decorations or fall decorations are also relatively quick and easy to implement with just a few simple steps.
Set statements
Set the scene for your favorite pieces! This can be a personal item that means a lot to you. Or the design accessory for which you have paid a lot of money. Set the scene here means to put any focus on a decorative piece. Both in terms of color, size and the (light) staging.
A real statement in the room is, for example, the XL cuddly toy CO9 from Fatboy.
Decorate functionally
The best decoration is unfortunately destroyed by ugly everyday objects. Therefore, when beautifying the living room, bedroom and Co. should also always consider the already existing odds and ends (remote control, plugs, cables, etc.) and stowed sensibly.
Speaking of sensible: when decorating, you should pay attention to sensible and functional furnishings. Functional decoration are mainly clocks (as shown here in XL format in the living example with Hülsta now Vision furniture), but also storage boxes and textiles.
Pay attention to symmetry
To avoid a big mess in the decoration, one of the most important tips for decoration is also to pay attention to symmetry. However, you do not have to arrange everything on one line.
Equal distances and recurring heights also provide symmetrical decoration – proves us also the brand Ruf Betten with a pretty bedroom wall design in gold.
10 typical mistakes when decorating your apartment
Decorate like a pro, you can if you master our decorating tips & tricks and avoid the following typical mistakes when decorating your apartment.
1. Forget about light: The right lighting in the living room creates mood and ambience. In addition, lamps and lights perfectly set the scene for home accessories.
2. Furnishing according to trends: If you live only according to current home trends, you will have to constantly refurnish and decorate your apartment. Therefore, the furnishing style should be better timeless and be inspired only now and then by hot furniture trends and decorating trends.
3. Systemless decorating: Order must be. Otherwise, the decoration will quickly look jumbled and confused.
4. Decorate too little: With a picture or a vase, the home is unfortunately not yet decorated. Decoration works best in groups (ideally in odd numbers).
5. Decorating too much: The reverse is also true, of course, if you use too much decoration. The room can quickly look cluttered and untidy.
6. Go for a uniform look: Uniform colors, shapes and patterns look harmonious, but can quickly appear boring and also cold. It is more exciting to mix several shades (from the same color family), shapes and patterns.
7. Stacking too high: position the decoration & home accessories where you can also see them. In the living room, for example, pictures do not have to be high on the wall, but can also stand on the floor sometimes. From the sofa you then have the best view of the artwork.
8. Always stay in position: Decoration works better when it is variable. Means that you should also be changeable. Ideally, seasonal decorations that can be changed again and again are suitable for this purpose.
9. Staying without a theme: Focus on one theme in home decorating and tell a story with it. For example, choose pictures with floral and nature motifs to match houseplants or delicate vases in pastel colors.
1o. Dusting: Last but not least, an important point that keeps the living room decor always beautiful: Dust regularly! Nothing can be as annoying as dusty home accessories.
You can find even more decoration ideas in the Admire Stickers. Visit our online store and let our experts advise you on your personal home decoration.
We are looking forward to your visit!
*Whether products shown here are also in stock at our furniture store, you can ask in advance by mail info@admirestickers.com.