With summer decorations, whether in the living room or other rooms, you bring the summer into the house. Fabrics like linen, materials like wood, accessories like lanterns, and plants like palm trees are considered favorites for summer decoration. With our summer decoration ideas, you will not only warm up the atmosphere in your home but also charge the mood.
Summer decoration for the living room – 7 ideas
Summer decoration with flowers and plants
Linen fabrics and colors
Decoration with wood and bamboo
Moss wall and moss pictures
Lanterns and fairy lights
Makramee
Mirror wall stickers
Summer decoration for the living room – from tropical to Mediterranean
Whether with plants, linen fabrics, bright colors, lanterns, or materials such as wood and bamboo – summer decoration brings sunshine and freshness into your living room. Thus, bright summer days become even more beautiful and rainy days lose their terror. In addition, summer decoration helps all warm weather worshippers through the cold winter. Our tips for summer decoration can be implemented easily.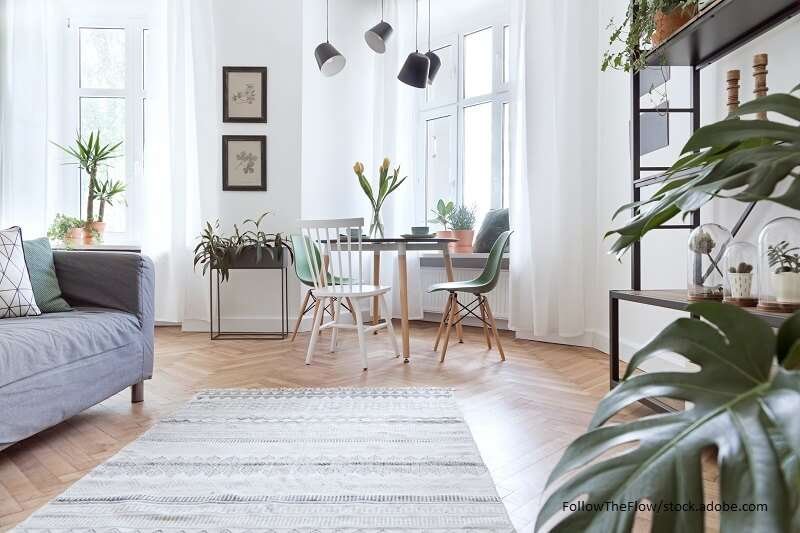 1. summer decoration with flowers and plants
Flowers and plants not only symbolize freshness, but they also do our indoor air good at the same time. Plants suitable for summer decoration in the living room are small palms such as mountain palms and hemp palms, dragon trees, robust indoor ferns, or the birch fig. For all plants usually home in Africa, Asia, or Latin America – the tropical feeling is guaranteed with this summer decoration. You can also bring summer into your four walls with classics such as succulents and cacti.
1. linen fabrics and colors
Without question: linen is the fabric of the summer. The noble, pleasantly airy fabric provides a sense of well-being and a stylish appearance in the outfit and in the apartment. Especially light curtains, tablecloths, placemats, bedspreads, or pillowcases made of linen are suitable for summer decoration. The colors that match the warm season are light gray, white, beige, and pastel shades.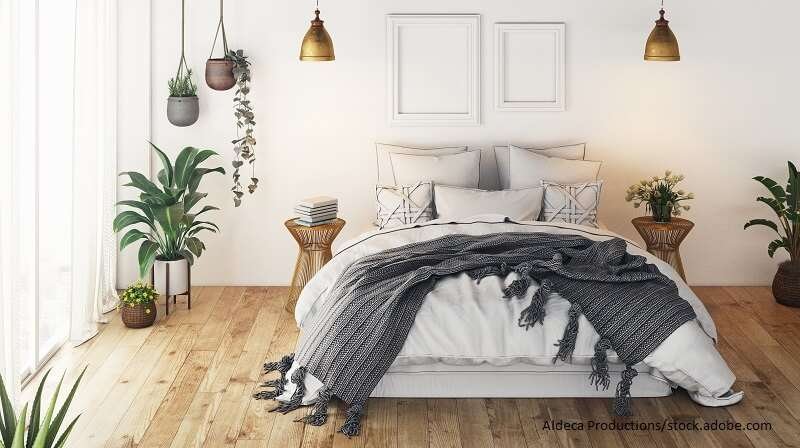 1. decoration with wood and bamboo
The wooden house on the beach, the bamboo grove behind the dunes, the fishing boat on the sand – images like these evoke pleasant feelings and memories. After all, wood and bamboo are materials that we associate with summer and warmth. Therefore, maritime ambiance or living in the Hamptons style is very popular with many people.
Wood and bamboo radiate calm and warmth. Moreover, wood has the property to store heat and is ideal for creative DIY projects. We recommend lanterns, lamps, shelves, or decorative ladders made of bamboo for summer decoration in the living room. The following video invites you to make a bamboo mirror as a summer decoration.

Ideal for summer wooden decoration is vintage signs with inscriptions such as "Beach," pendants or stands with carved fish and boats, but also lamps, swinging coat racks, or large palm fronds on the wall. Wooden picture frames in natural or maritime colors – preferably with summer motifs – also set a cheerful mood.
1. moss wall or moss pictures
Walls made of moss are in vogue. For most walls or moss pictures is especially suitable Icelandic moss, also called craft moss. It is preserved by a long drying in the air and thus becomes a low-maintenance decorative moss. Known as a medicinal herb, Icelandic moss provides a unique, natural design, improves the indoor climate, and is also valued for its sound-absorbing properties. You can buy moss walls and pictures online or make them yourself.
1. fairy lights, lanterns, and wind chimes
Fairy lights and lanterns provide romantic lighting. Summer wind chimes – for example, from self-collected shells – also enchant peace and tranquility. With this small but beautiful summer decoration in the living room or garden, you create the illusion of endless summer nights.
You can find lanterns or fairy lights to match your decor in any decor or home furnishings store. Making a wind chime or lantern yourself is also a great idea for creative DIY projects.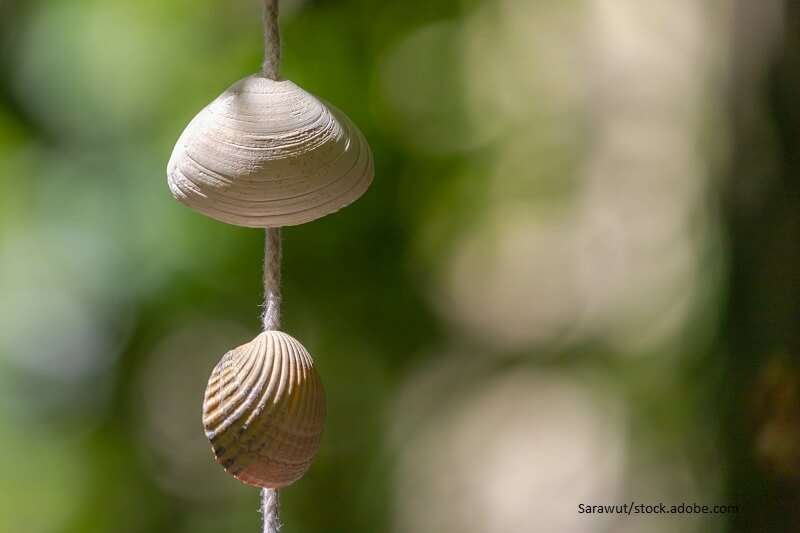 1. Makramee
This summer decoration idea made of knotted yarn marks the casual boho style in addition to the summer ambiance. Who likes it casual and airy? It kills two birds with one stone here. Whether it's a large tapestry, a smaller wall hanging, or a macramé mirror, wall decorations of macramé look cheerful and playful simultaneously.
Tip: To take the knot and knot art into your own hands is – similar to paint mandalas – especially because of the meditative effect, a delicate balance to the busy everyday life.
1. Mirror wall stickers
Mirror Wall Stickers are perfect for adding fun to your walls during summer. The mirror effect will make any room come alive! They are a good decoration for a bedroom or a living room. These mirror wall stickers are made of high-quality acrylic and are durable enough to last through years of use. They can be used as decorations or for DIY projects. They have an adhesive backing which makes them easy to apply, and they come in various choose different colors, patterns, and shapes.
Summer decoration ideas for home
With summer decorations in the living room or any other place in your home, you not only emphasize lightheartedness and the exuberance of the warm season. Also, in this way, you can extend the summer – if you want, even into the winter.
You can find wall stickers suitable for summer decoration in different sizes and colors in our online store .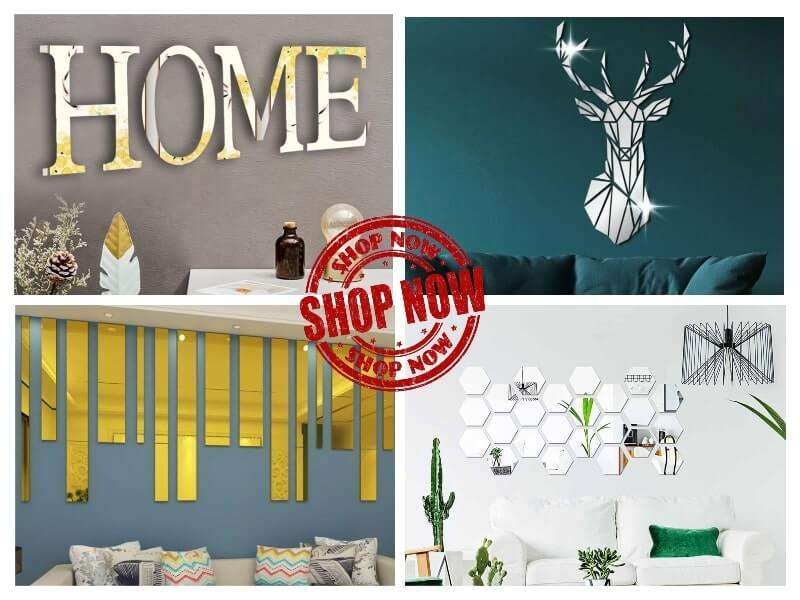 Read more: